With yahoo!mail you can configure up to 500 disposable email addresses, which you can easily delete at any time. The name always consists of a base name and a custom part.
If you have deleted a disposable address and also forgotten its name, but now need it again to receive messages, there is a problem: without knowing the custom part of the address, you cannot easily recreate it. Unfortunately, yahoo!mail does not show which addresses you have used and deleted in the past.
However, this does not mean that Yahoo does not keep track of all email addresses that are somehow related to your account. If you have ever received a message on your disposable address, it may very well be possible to recover the name of the address using the method described below.
Go to https://mail.yahoo.com/getmydata
Under " Contact data extracted from message", click on Download: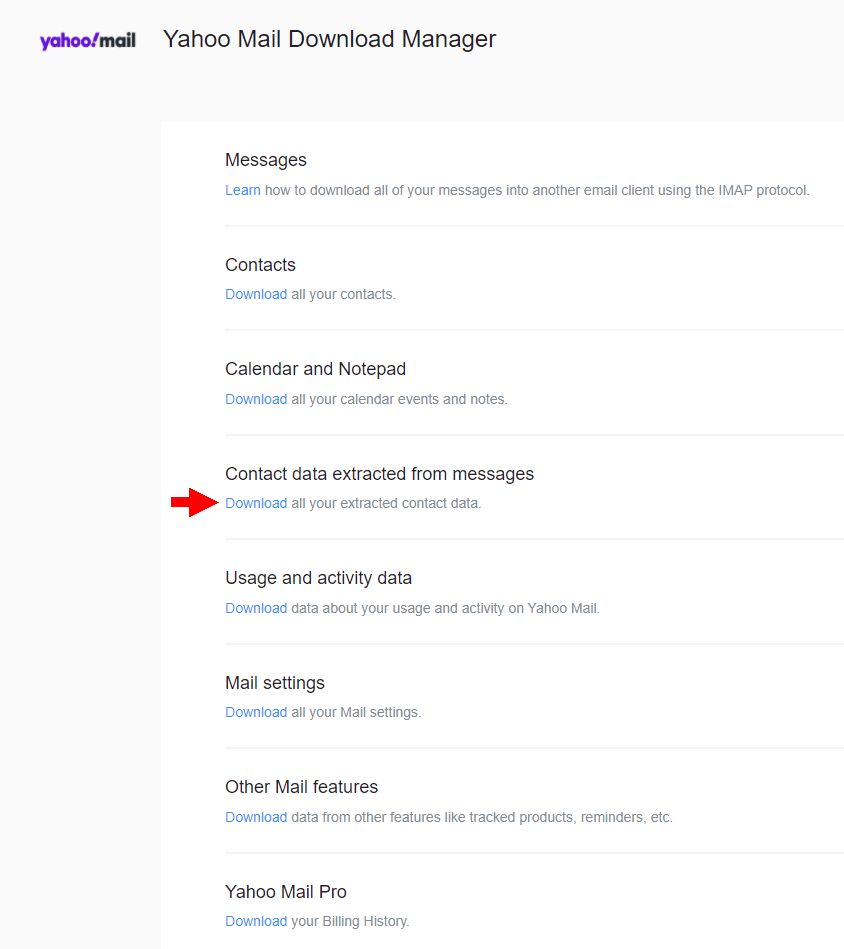 You will be asked to enter an email address to be notified when the download is ready. This will take several hours.
Once you get the notification that your download is ready, click on Download file.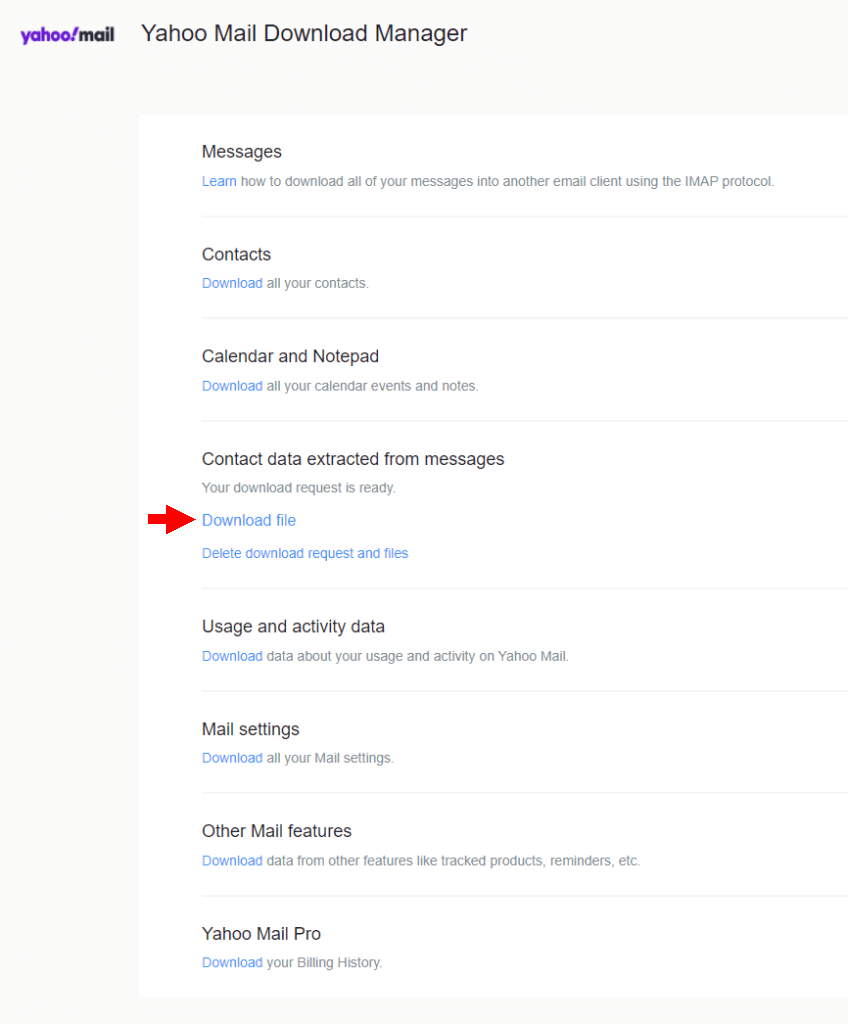 Unzip the downloaded file and open ContactsData.json with Notepad (or any other suitable software, e.g. Notepad++).
Search the file for the known part of your throwaway addresses (the base name). This should give you the names of all your disposable addresses that have ever received a message.
Finally, recreate a disposable address with the same name.
Update August 2021: This method may not work anymore. During my last test, it only returned a small number of aliases, all of which could also be found in (received) emails.