Update July 1st, 2023:
---
Original article from October 31st, 2022
Don't feel like talking to a customer care advocate? Here's how you can cancel your New York Times subscription online.
Step 1: Get an IP address from California
I used NordVPN (affiliate link, click to get 1 month free).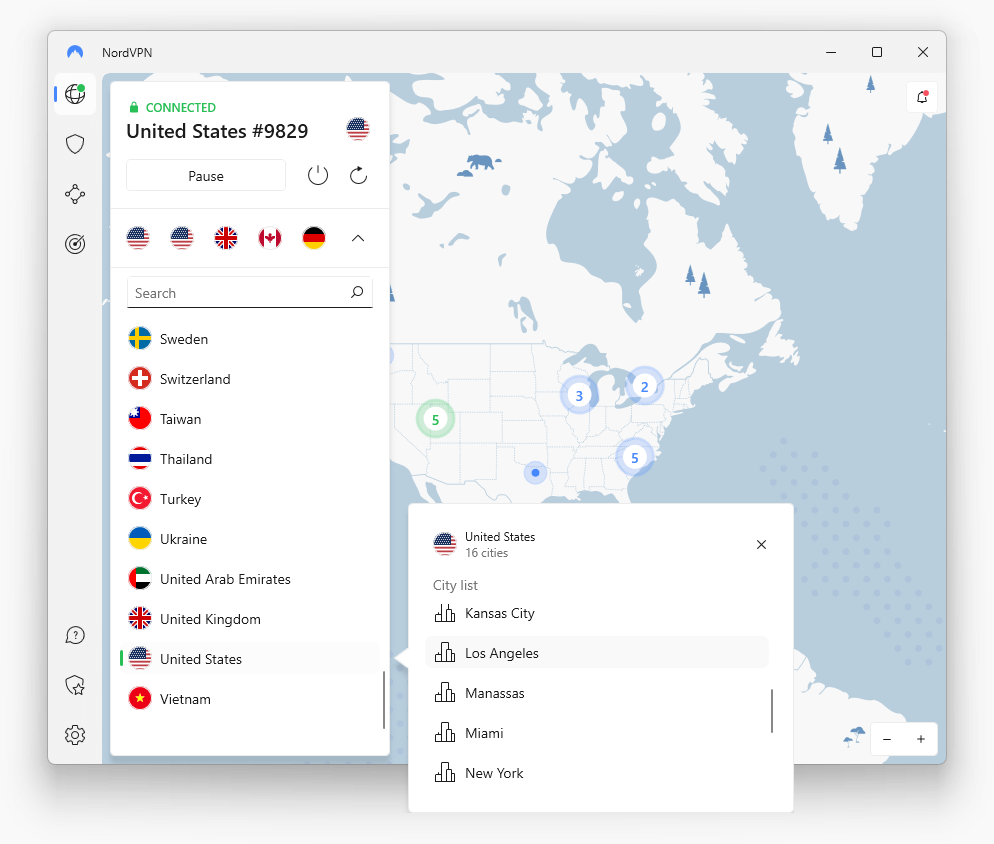 Step 2: Log in to you NYTimes account and navigate to the page that allows you to cancel you subscription
When accessing the page from California, you should now see a button to cancel online: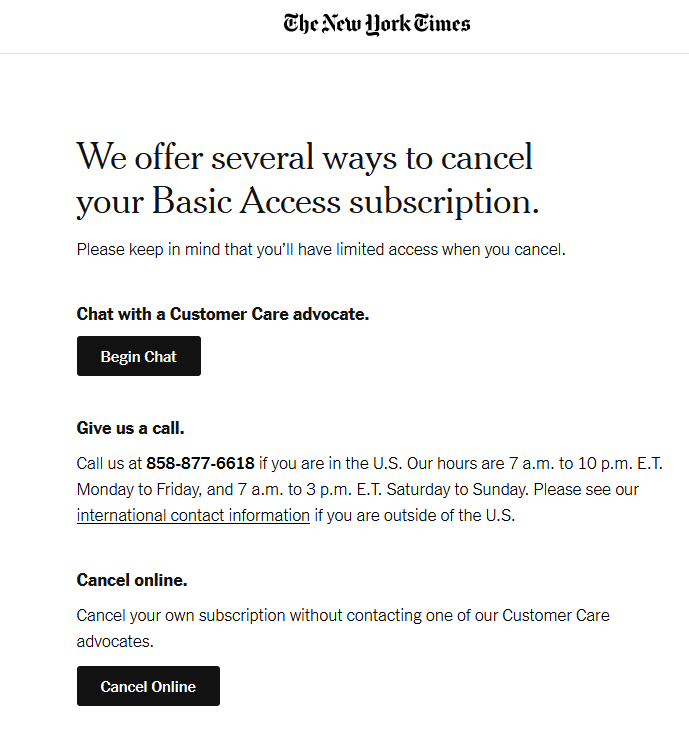 If this button doesn't appear, use a private window (incognito mode) and log in again (or switch to a different browser that you haven't used with nytimes.com).
Step 3: Cancel online with just a few clicks
You may be shown special offers and messages to get you to stay, but all it takes to cancel are a few clicks: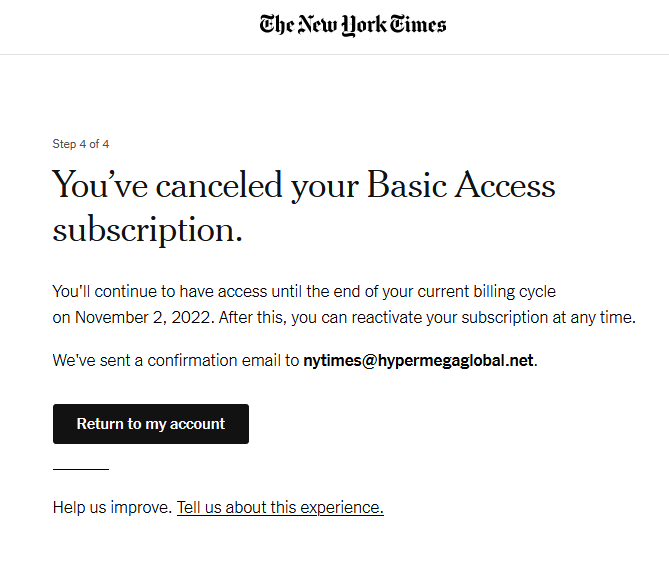 That's it. Why can't it be that easy for everyone? I would be far more inclined to sign up for subscriptions if I knew that I could easily cancel them online.