We use FastSpring to sell our software, which means that our account balance is in USD. FastSpring can pay out in EUR to a SEPA bank account, but new FinTech companies seem to offer better exchange rates.
Transferwise is one of these companies. Their bordereless account (which is not the same as their regular account) makes it possible to get paid by FastSpring to a US bank in USD (for free), convert the payment into EUR at Transferwise's advantageous rates and withdraw it to a EUR account.
1. Sign up for a Transferwise borderless account
Click here and apply (this should direct you to the borderless signup page). You can also click on this affiliate link to get a free transfer and to support this blog, but please note that this will send you to the regular Transferwise signup page.
It took quite a while for Transferwise to open our borderless account. If you don't hear from them within a few business days, I recommend logging in to check if further documents are required.
2. Activate USD as a currency and get your bank details
After logging in to your borderless account, you'll be able to activate currencies. Obviously, you'll need USD to get paid by FastSpring. Activating USD as a currency also gives you your USD bank details.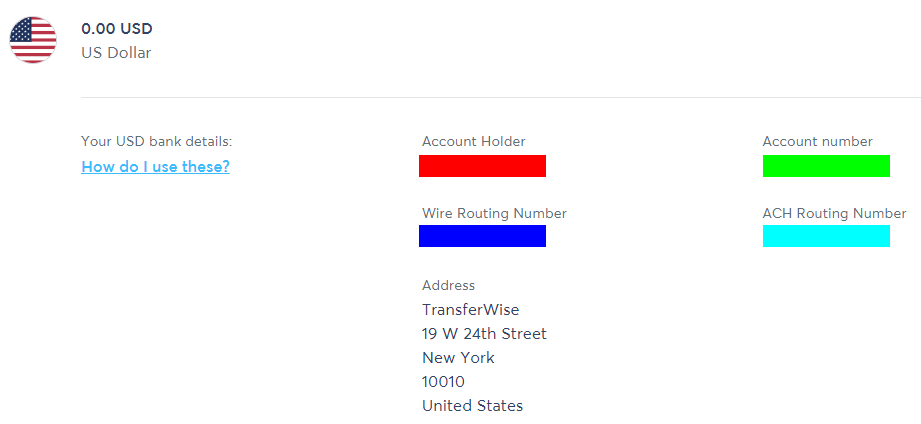 I strongly recommend clicking on the "How do I use these?" link to learn more about using your USD bank details.
3. Enter your bank details in your FastSpring account
Things get a bit more difficult here. In your FastSpring account, go to "Payment Methods", set the bank country to "United States" and click on "Enter Direct Deposit (ACH) Information":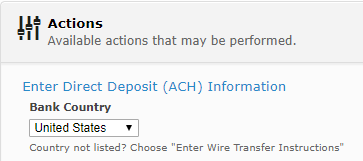 Note that these are the instructions for FastSpring's "Classic Springboard", things will look different if you're using the more recent "contextual" dashboard.
Transferwise gives you all the bank details you'll need to enter with the exception of the bank's name. However, you can easily find the name by either entering your wire routing number (a.k.a ABA routing number) on this website or by entering your ACH routing number here. In our case, both numbers returned "Community Federal Savings Bank" as the bank's name.
To make things more confusing, FastSpring asks for a "Routing / ABA (9 digits)" number. Do not actually enter the wire routing number (a.k.a ABA routing number) here! Instead, enter the ACH routing number (FastSpring customer support has confirmed that this is correct).
Transferwise recommends choosing "checking" and not "savings" as the account type, so I selected "Business checking".
My completed form (colors match the colors used above):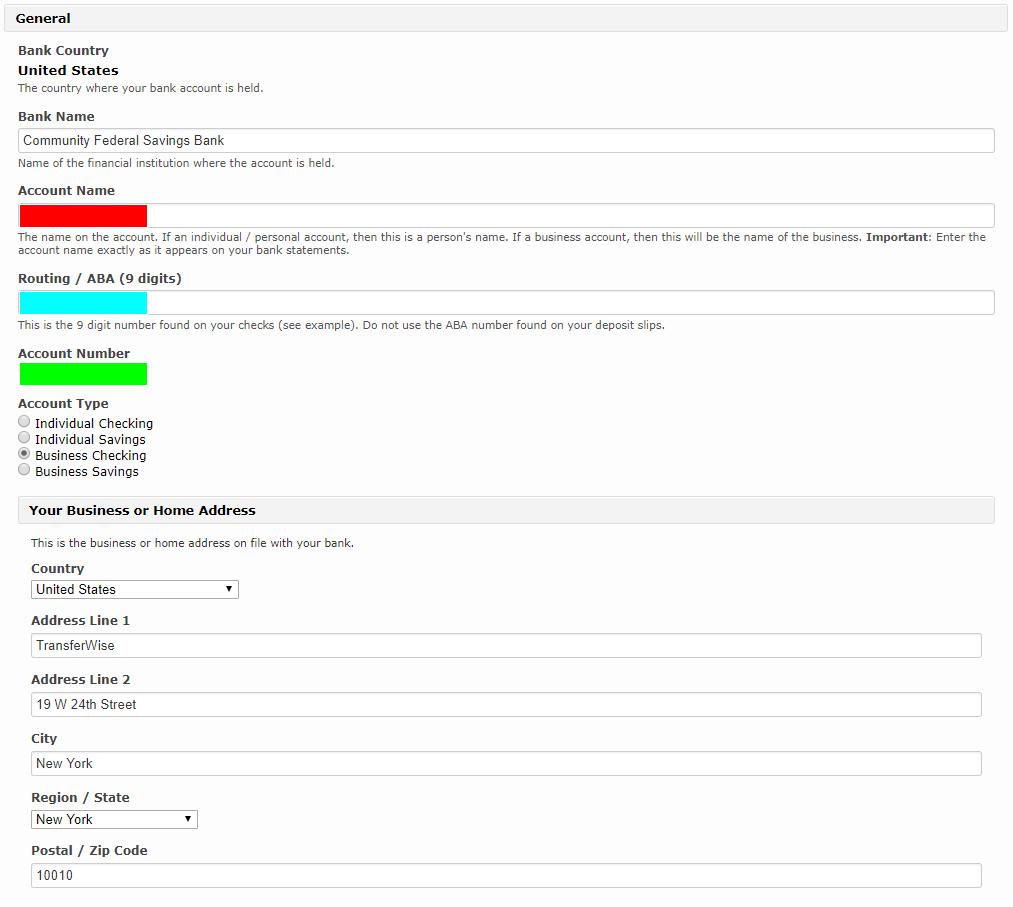 4. Add your EUR bank account to Transferwise
Transferwise will notify you when you've received a new payment. In order to withdraw it, you first have to add a bank account: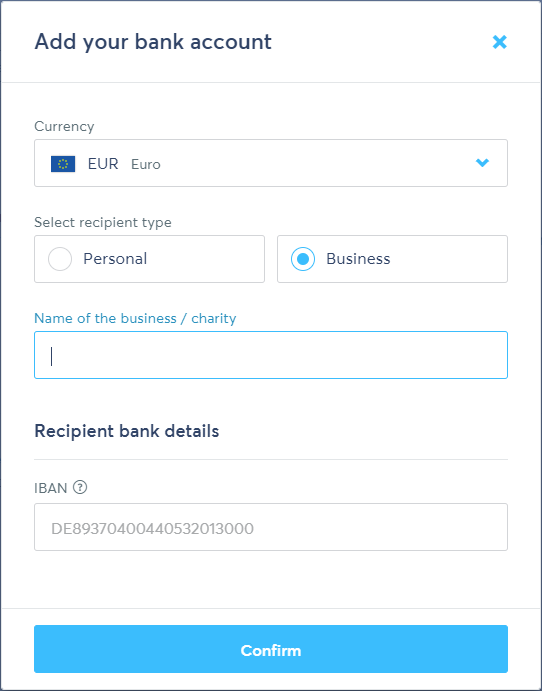 5. Convert and withdraw your money in EUR
You can then convert your USD to EUR and send them to your account in one step: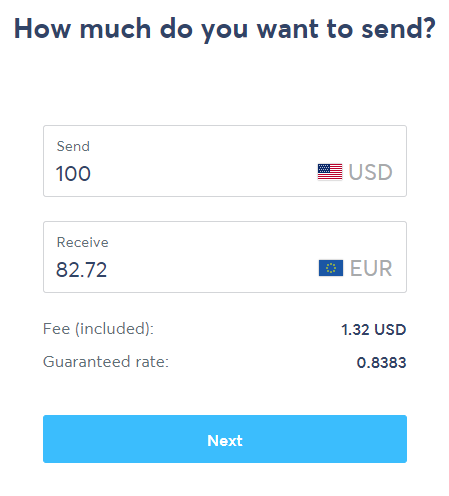 Transferwise will show you the exchange rate and the fees (1% for USD to EUR). Soon afterwards (on the next business day in our case), your money will show up in your EUR bank account.