The problem: You've added several languages with different keyboard layouts to Windows 11.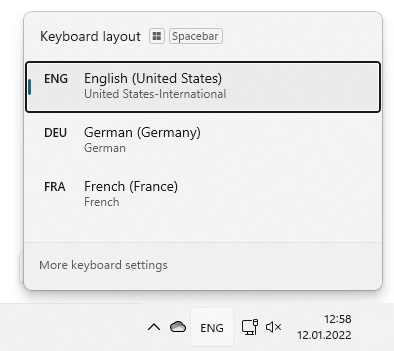 However, you want all of them to use the same keyboard (in this example "United States-International").
The solution
In the language bar, click on More keyboard settings (or go to Settings > Time & language > Language & region).
Click on the three dots on the right of the language you want to change and choose Language options: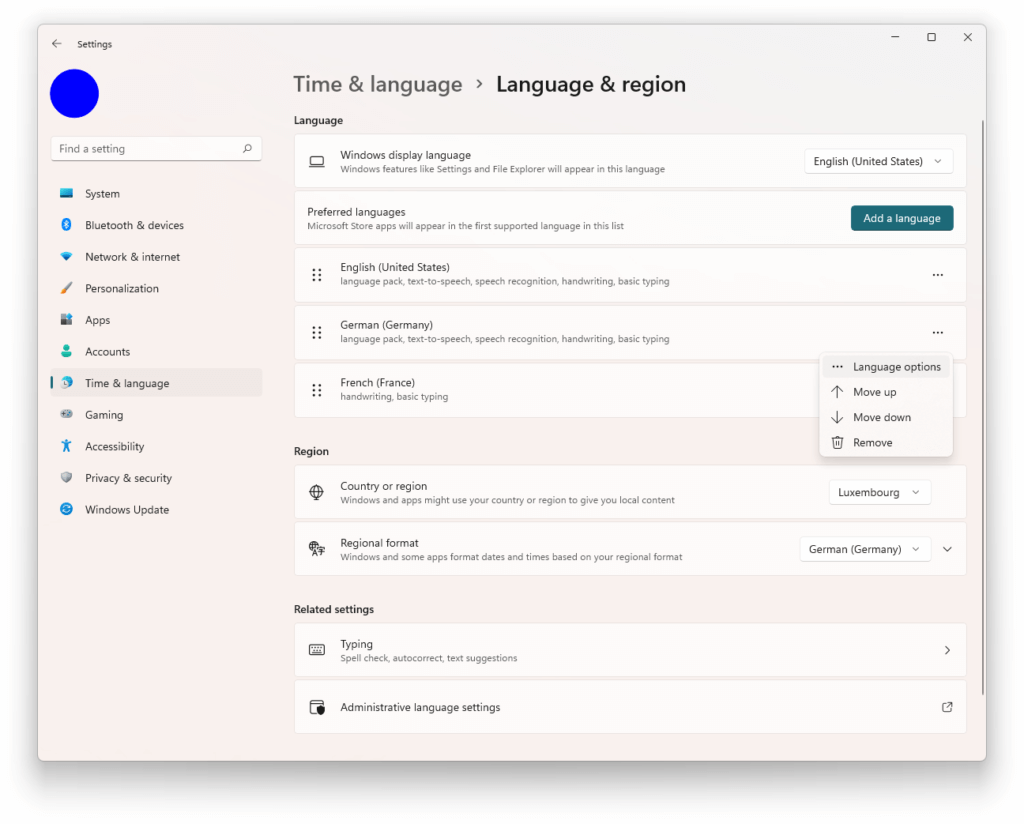 Under Keyboards, click on Add a keyboard and add the keyboard you want:
Finally, remove the original keyboard: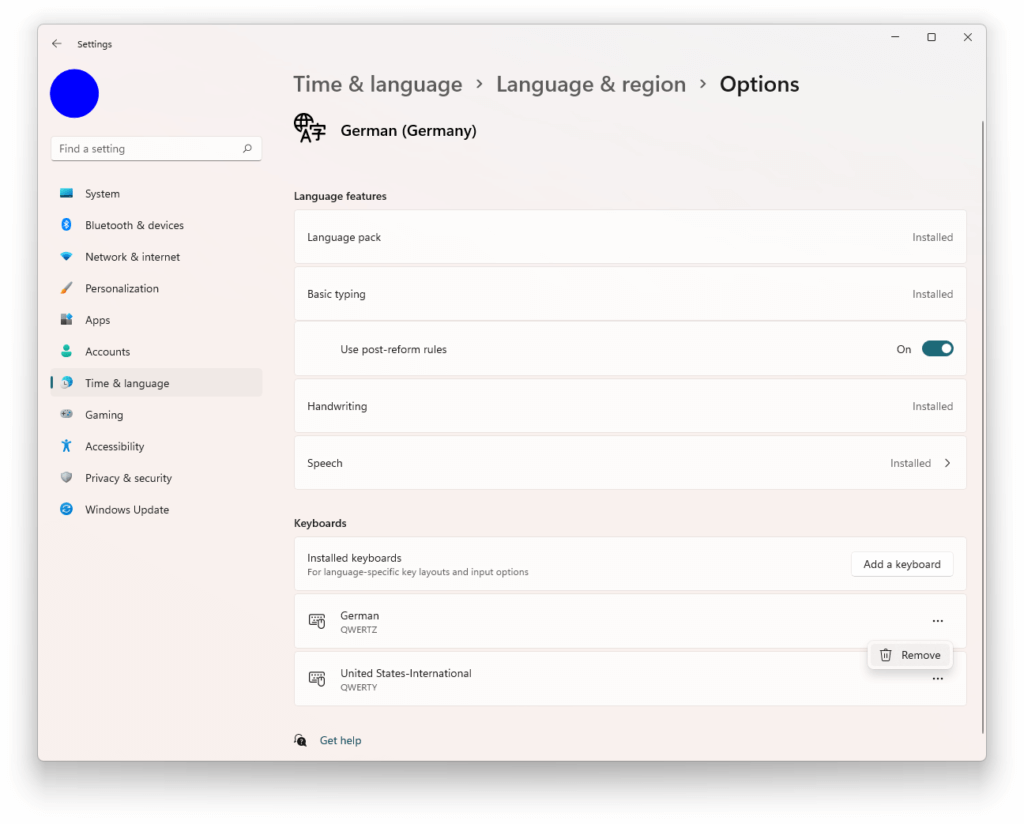 Your language bar should now show multiple languages with the same keyboard: